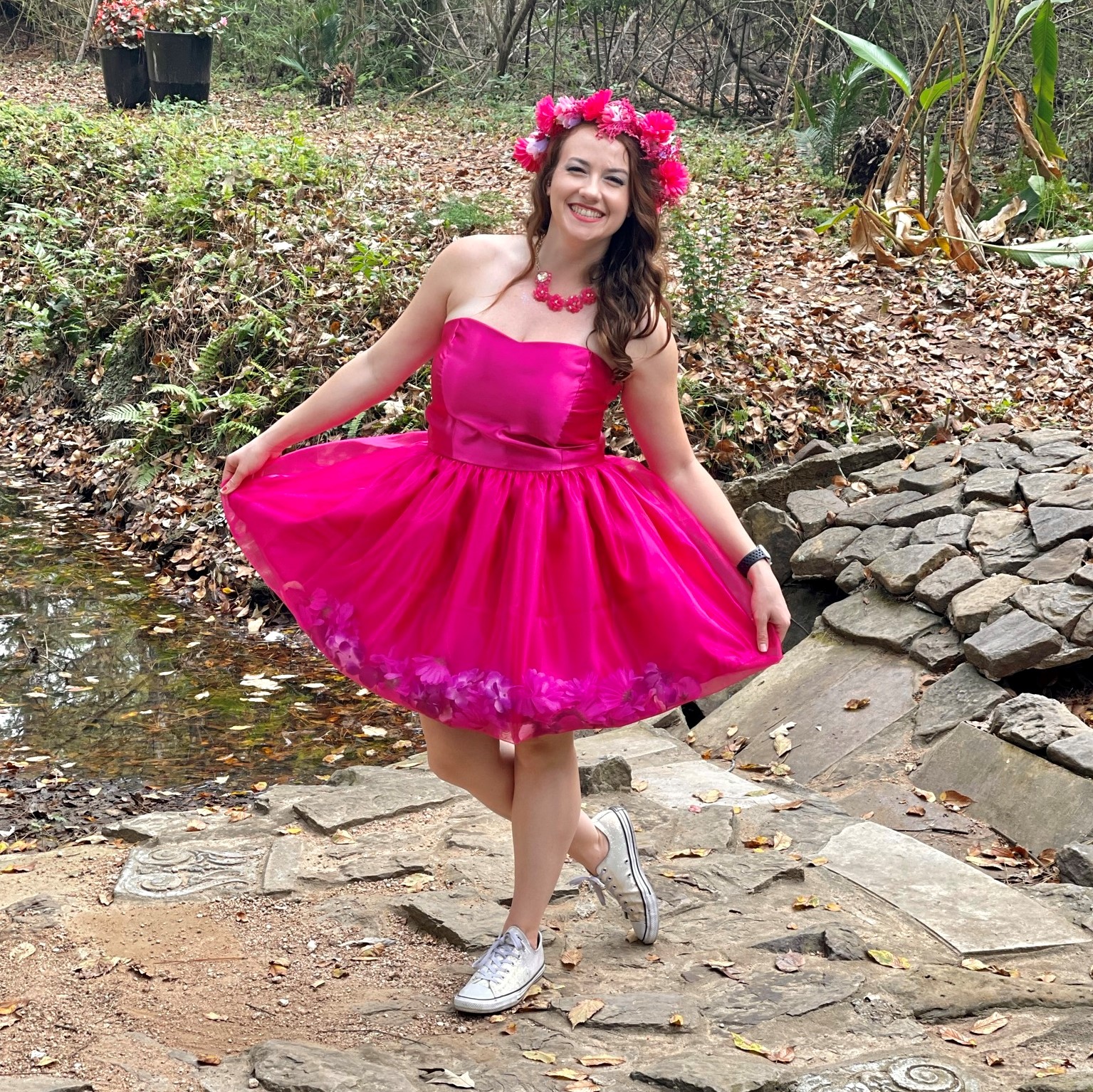 Thank you for your interest in commissioning my services for a custom costume you'd like created. Before reaching out to get this party started, please take a moment to review the information below so that you understand this creative process and what it entails.
Location
Having a garment custom-made requires in-person fittings, therefore it is important to recognize that I am located in Houston, Texas. I prefer to work with clients who live in Houston or nearby towns/cities, although if you're located further out and are willing to make the drive, I'm happy to see how I can accommodate.
The Beginning – Consultation
First things first, we need to meet so that you can describe your vision for your custom costume. This is an important first step as I need to understand what you're seeking to have created to ensure that my talents align and that I will be able to bring your vision to life. If you have photos for reference, you'll need to have them handy for this meeting.
We'll discuss fabric options, colors, additional materials needed, design, etc. to ensure that we're both on the same page. Additionally, I'll take your measurements at this time so that I can get a good idea of how much fabric I will need to complete your costume. Due to this, I prefer that the consultation takes place in-person.
Proposal
Once I have gathered all of the necessary information from you in regard to your costume, I will then create a proposal that will outline the scope of work, timeline and price. If your design involves combining aspects from a couple different costumes/photos that you've presented to me, I will create a sketch and send it along with the proposal to finalize the design (this is on a case-by-case basis and will not always occur).
Proposals will be sent via email and will require a signature before this process can move forward.
Payment
The last step required before I can begin the magical design process is to collect a minimum of 50% of the total price as a retainer payment. This allows me to be able to purchase the materials used for your costume, while also acting as a down payment to ensure that you're serious about your project.
Currently, I accept cash or online payments through Venmo or Zelle. Once the initial payment has been received, I will email you a receipt that reflects the payment made as well as the remaining amount due upon completion of your costume. You will be required to make the final payment before taking your costume home with you.
Fittings
A minimum of 2 fittings is standard, although more fittings may be required, which is determined on a case-by-case basis. When attending a fitting, I request that you always bring the bra you plan to wear if applicable (especially if it is strapless/backless/etc.), the shoes you plan to wear (this will help ensure I hem it at the correct length) and any additional items I request to help ensure a proper fit.
Receiving Your Finished Costume
When arriving for the final fitting, please be ready to submit the final payment as well. The final fitting requires trying on the costume one last time to ensure everything fits as desired before taking it home. I will have the final invoice ready for you, and I must receive the final payment before you may leave with your costume. Now it's time to get all dressed up and show off your one-of-a-kind costume at your upcoming event! ?
---
Ready to get your costume started? Click the button below to reach out and take the plunge towards bringing your vision to life!
Read what people are saying about my services.
---
Meet the Designer: Bailey Reber
Bailey has been sewing for over 20 years and began designing and creating her own clothing at the age of 15. Designing costumes is one of her favorite things to do, and she enjoys bringing her clients' visions to life. She is currently attending Houston Community College and is working towards obtaining an associates degree in Fashion Design. She plans to transfer to The Fashion Institute of Technology in NYC to finish her studies and obtain a bachelors degree. All profits from her sales go towards her college tuition.
Contact