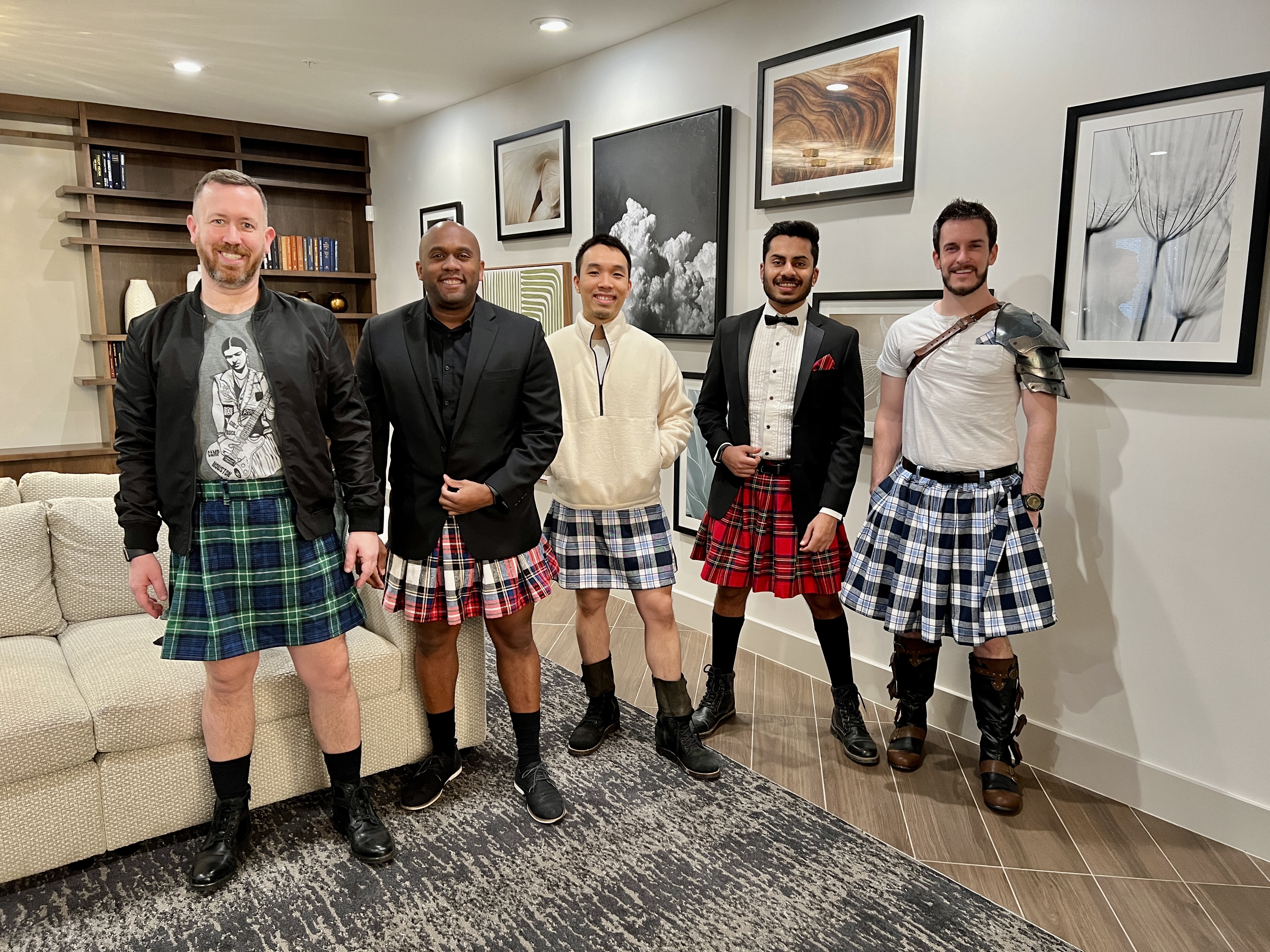 Kilts are a wonderful Renaissance Festival costume, Halloween costume or just great to have on-hand for any events that may arise! Each kilt is designed to fit the wearer, has belt loops and an elastic waistband for comfort. There are two different styles available for the Men's kilts (see below) and you will be given options for the color plaid you'd prefer. Prices start at $90. Click the button below to request a free consultation!
Style #1 – Full Pleat
With Pockets
Style #2 – Side Pleat
NO Pockets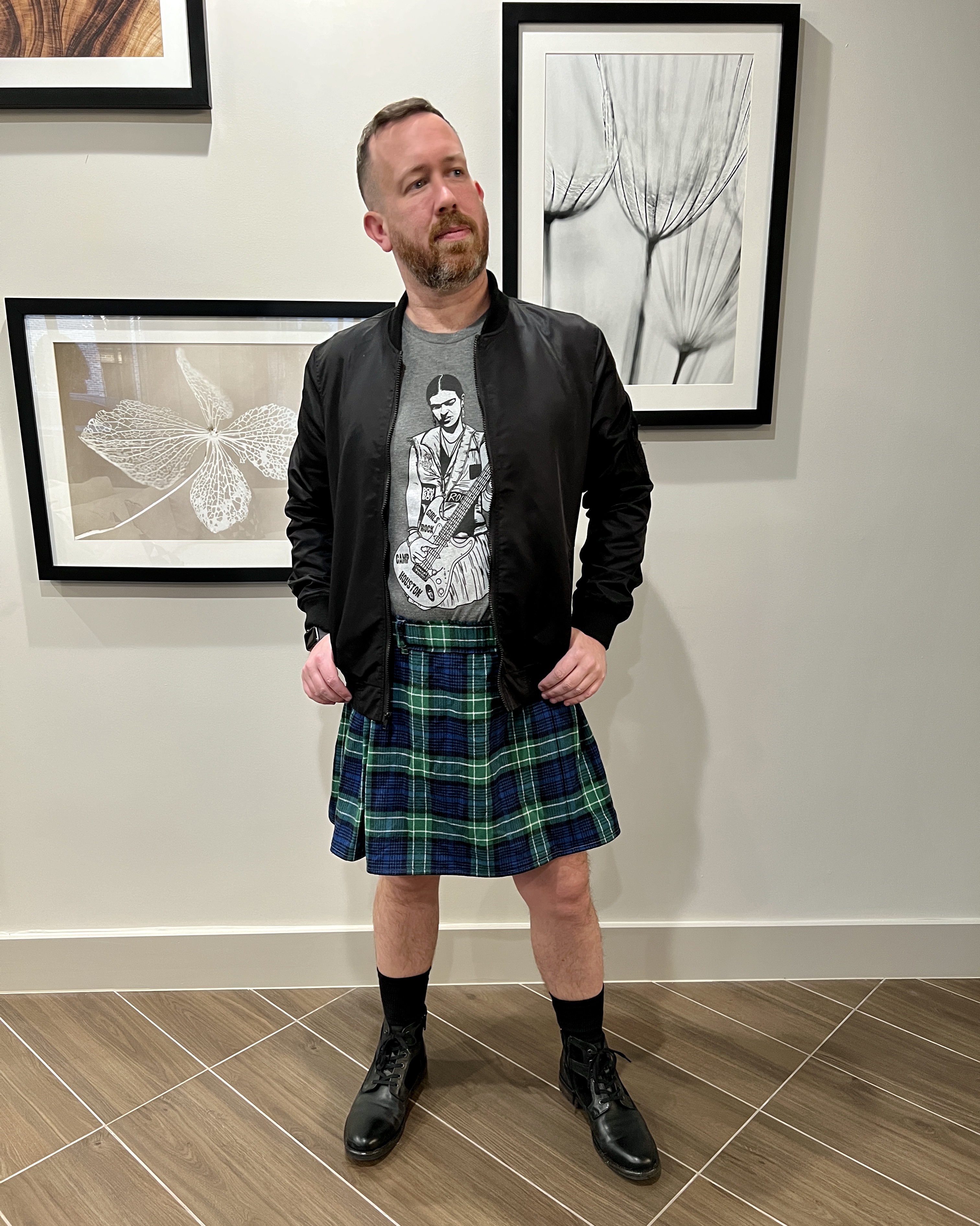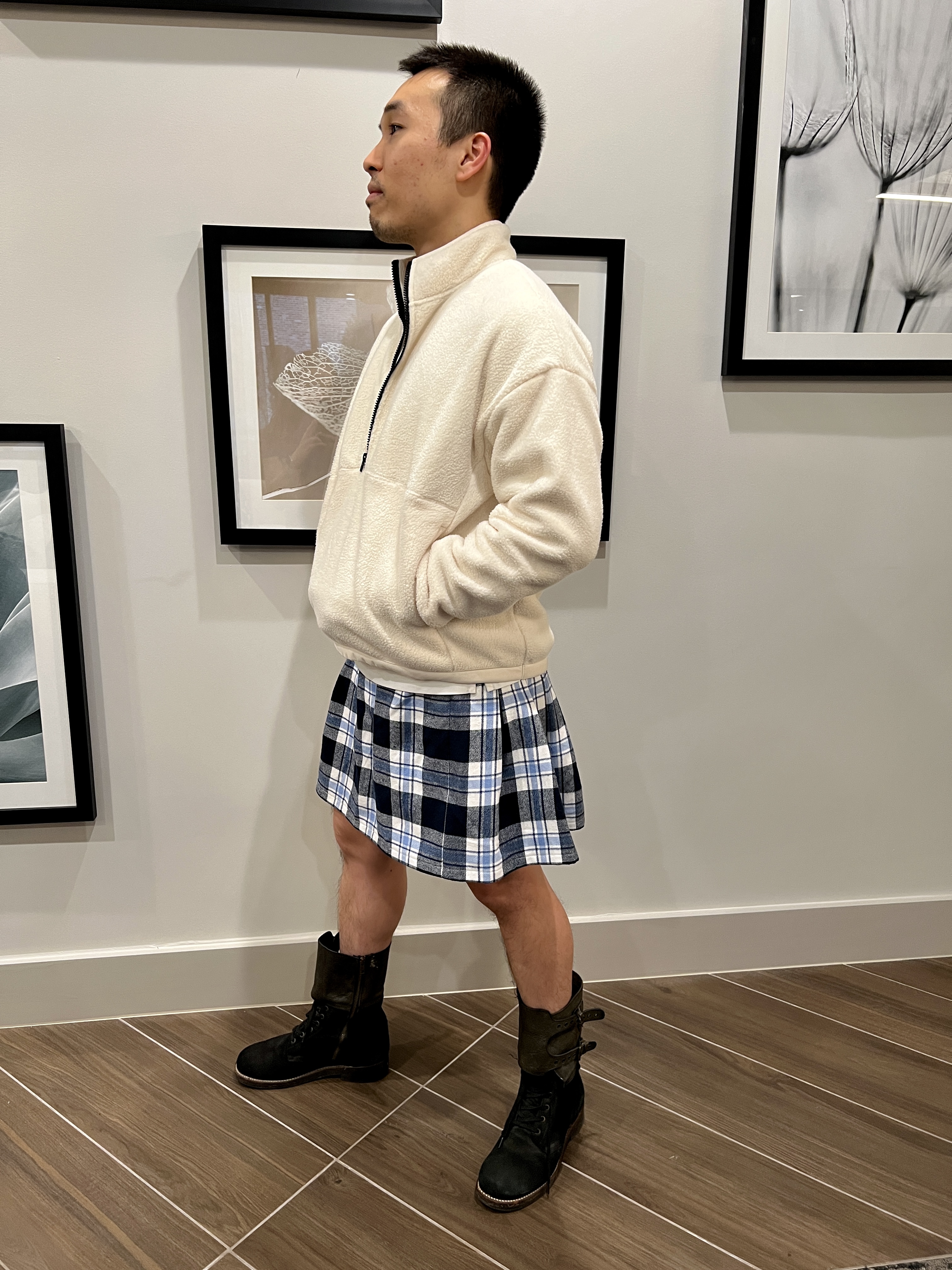 Meet the Designer: Bailey Reber
Bailey has been sewing since she was 10 years old and began designing and creating her own clothing at the age of 15. Fashion is her passion and she is currently attending Houston Community College with plans to transfer to The Fashion Institute of Technology in NYC to finish her studies. All profits from her sales go towards her college funding.
Contact