If you've been keeping up with any of my posts, you may have quite a good understanding about how I love to challenge myself – whether it be fitness challenges, reading challenges, lifestyle challenges – I'm always up for just about anything that will help expand my knowledge and personal development!
With that being said… I've taken on a new challenge for 2021, something completely original that I've never done before… The idea was inspired by a friend of mine who saw an outfit that I made and posted on Facebook – this romper I made back in 2019, pictured below.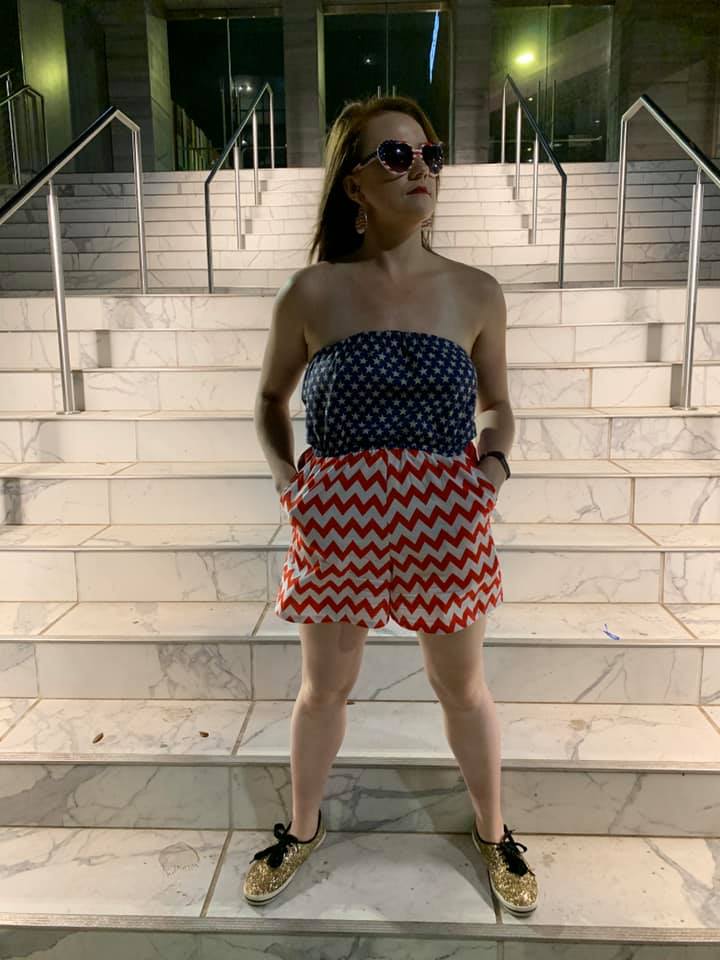 So what's this new challenge? Okay, okay, I've left you in suspense long enough 😉 I'm going to use ONE sewing pattern and create a new look for every single holiday of the year with it! I've titled this challenge 2021: The Year of The Romper and completed my first holiday romper this past weekend. I've titled it "Be Mine" appropriately as it was for Valentine's Day.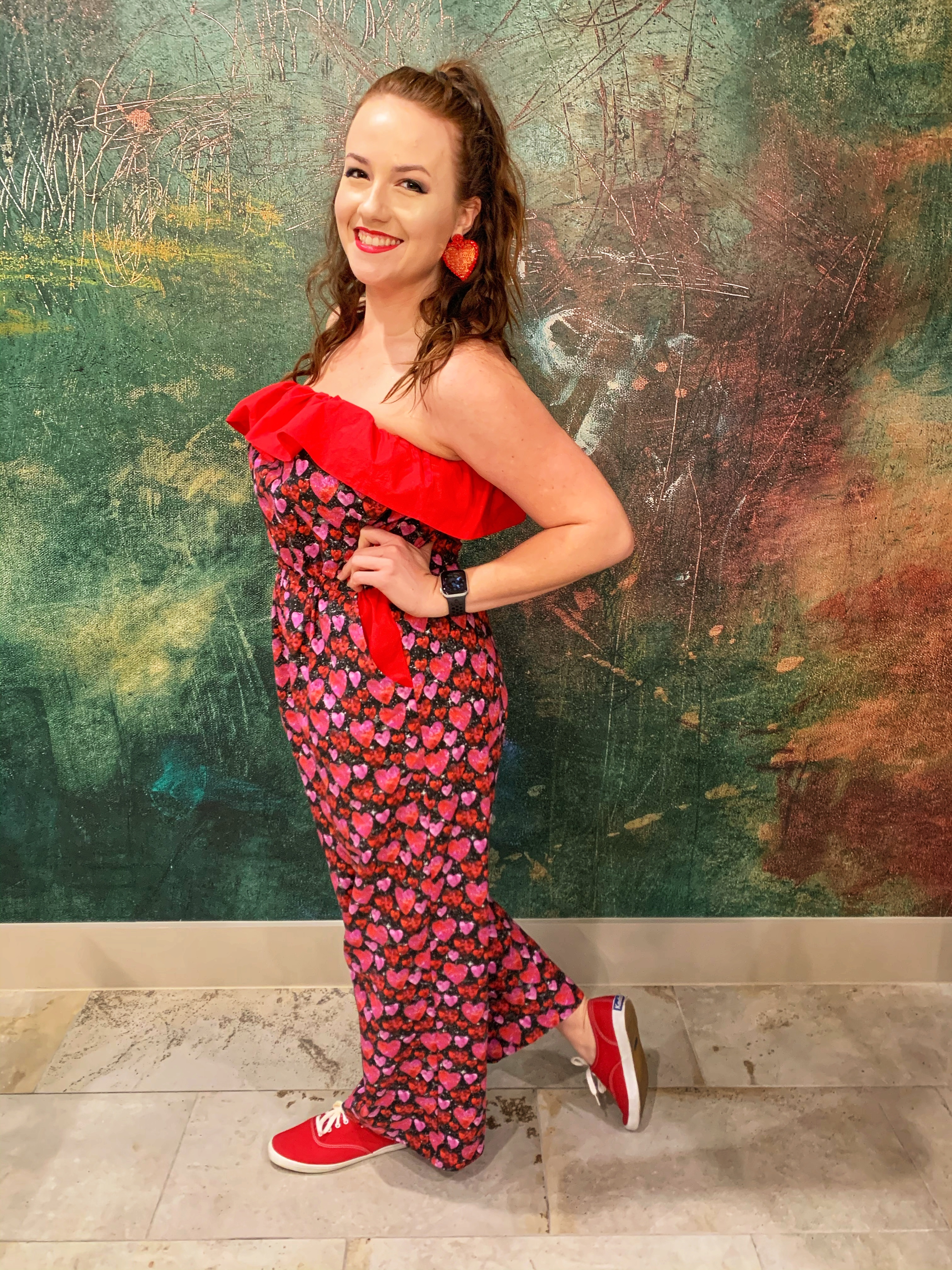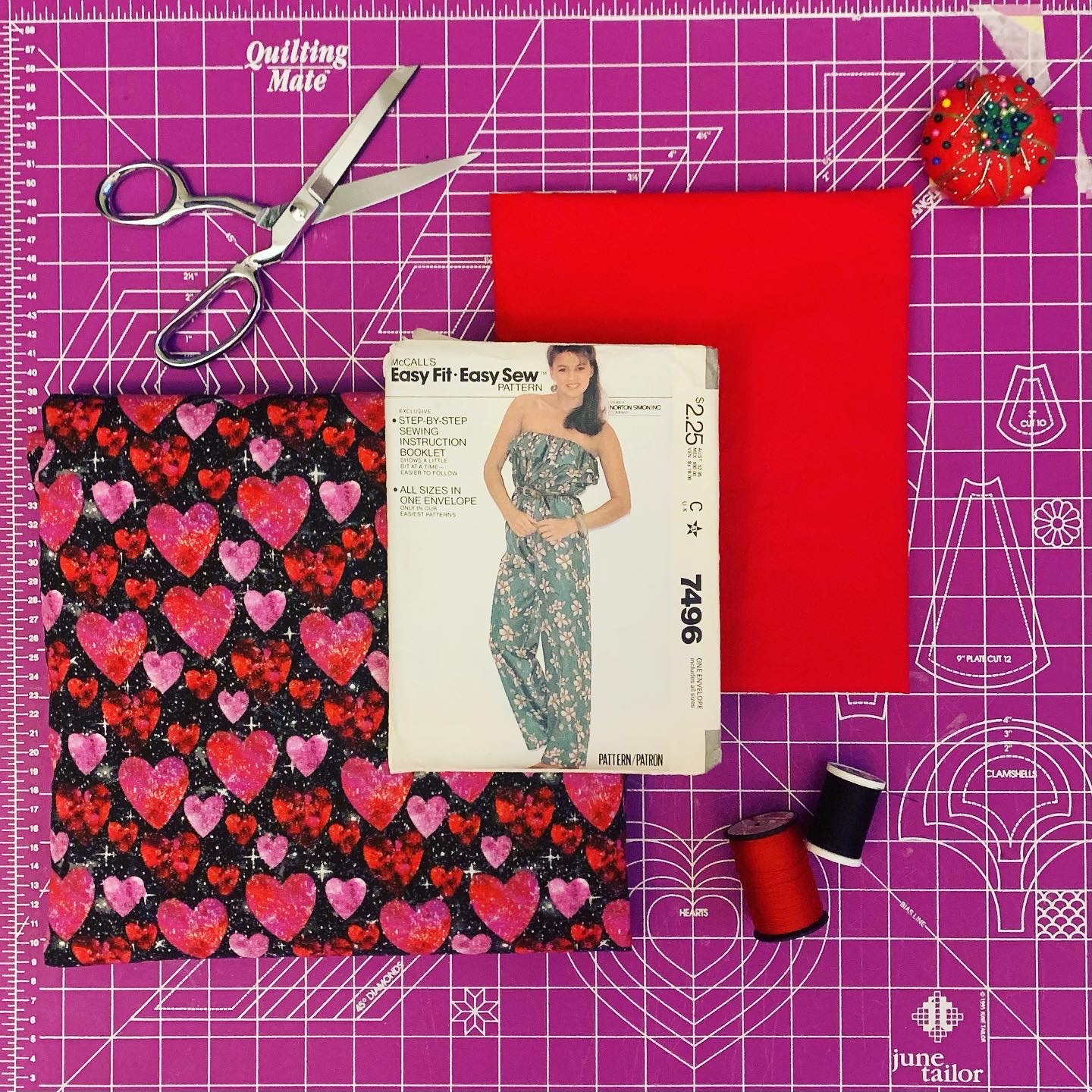 I paired it with the following to create this 90s-inspired look:
Red Ked shoes: bought gently-used on Poshmark (check out this article to learn more about the benefits of using the Poshmark app. Use my code HEYBAILS93 at sign up to receive a $10 reward)
Denim Jacket: This item is actually listed for sale in my Poshmark closet – it's yours if you want it! 😉 Click here to check out the listing
Red Sequin Heart Earrings: Purchased online on 2 Birds Boutique's website. They're a small business based out of Texas and have the most adorable earrings! This is one of three pairs of their earrings that I own; you might say that I'm a little bit obsessed. Ha! Click here to check out their shop and use my code HEYBAILS93 for 20% off your purchase! Be careful, their items are so cute that you'll want to buy them ALL 🙂
Be sure to follow @whatisheybailsdoing on Instagram to keep up with my outfits for this challenge. I LOVE dressing up, especially when there's a theme involved, so you're guaranteed to see a lot of fun, colorful outfits for the holidays this year. Stay tuned! 😉
Want more? Check out these articles to see how this challenge progressed!