Also found on Spotify, Apple Podcasts, Stitcher, and YouTube.
Tune into the very first episode of Season 4 of Distressed to Joyful; Bailey's Way to hear about the updates and fun, new things to expect throughout this season. Additionally, I take the time to discuss how un-alone we are in our struggles with bipolar disorder, depression, anxiety and a host of other mental health diagnoses. Mental health is a topic that is talked about a lot more these days, but the more awareness we can bring about it, the better.
My wonderful photographer-turned-friend, Darrell Williams of 713 Photo Focus, took all of these amazing photos for the Season 4 photoshoot! As mentioned in this episode, I created both the silver sequin jacket and black sequin romper that I'm wearing and the photoshoot commenced so that I could create the fabulous new cover art for this season of the podcast. ? All of these photos were taken at Smither Park in Houston, TX.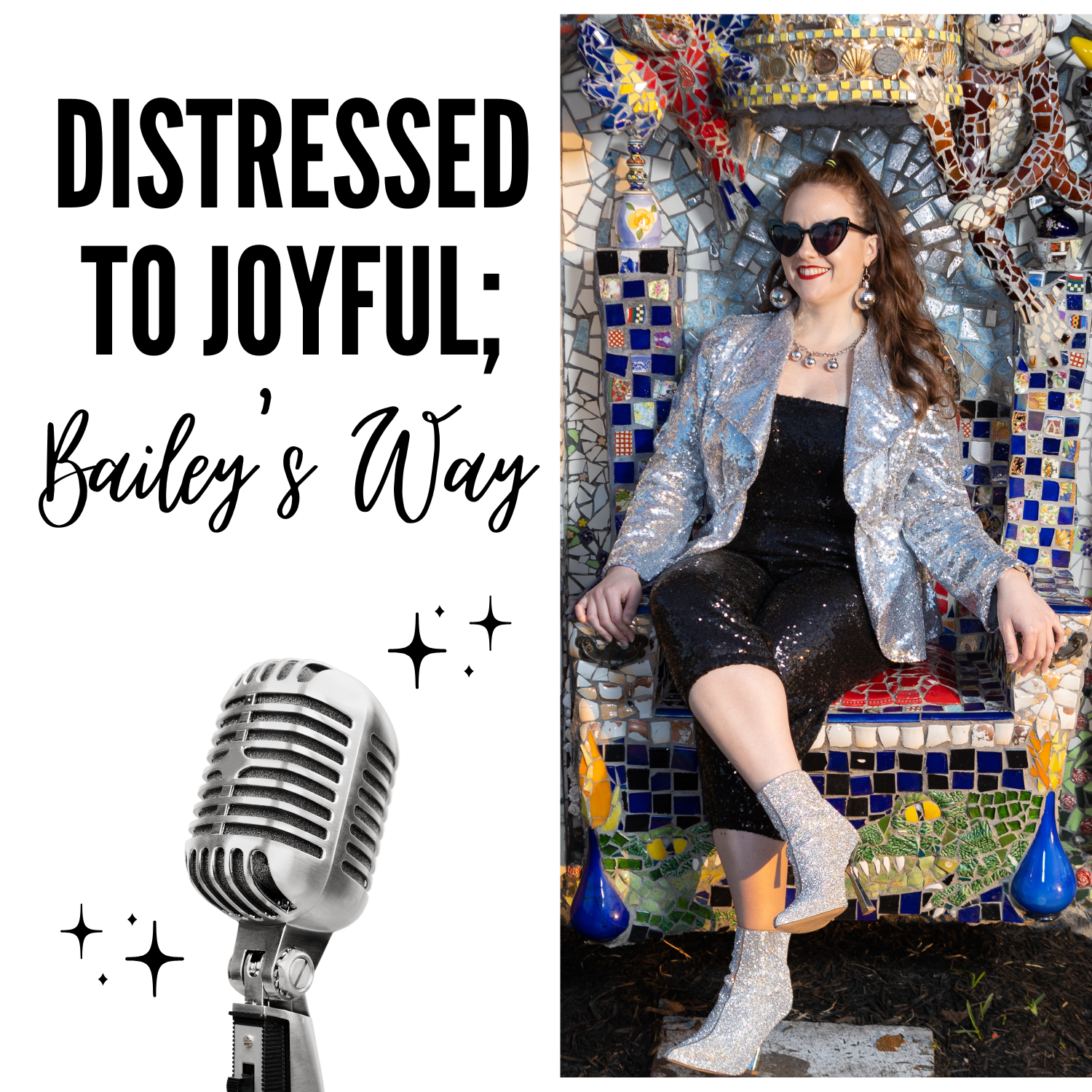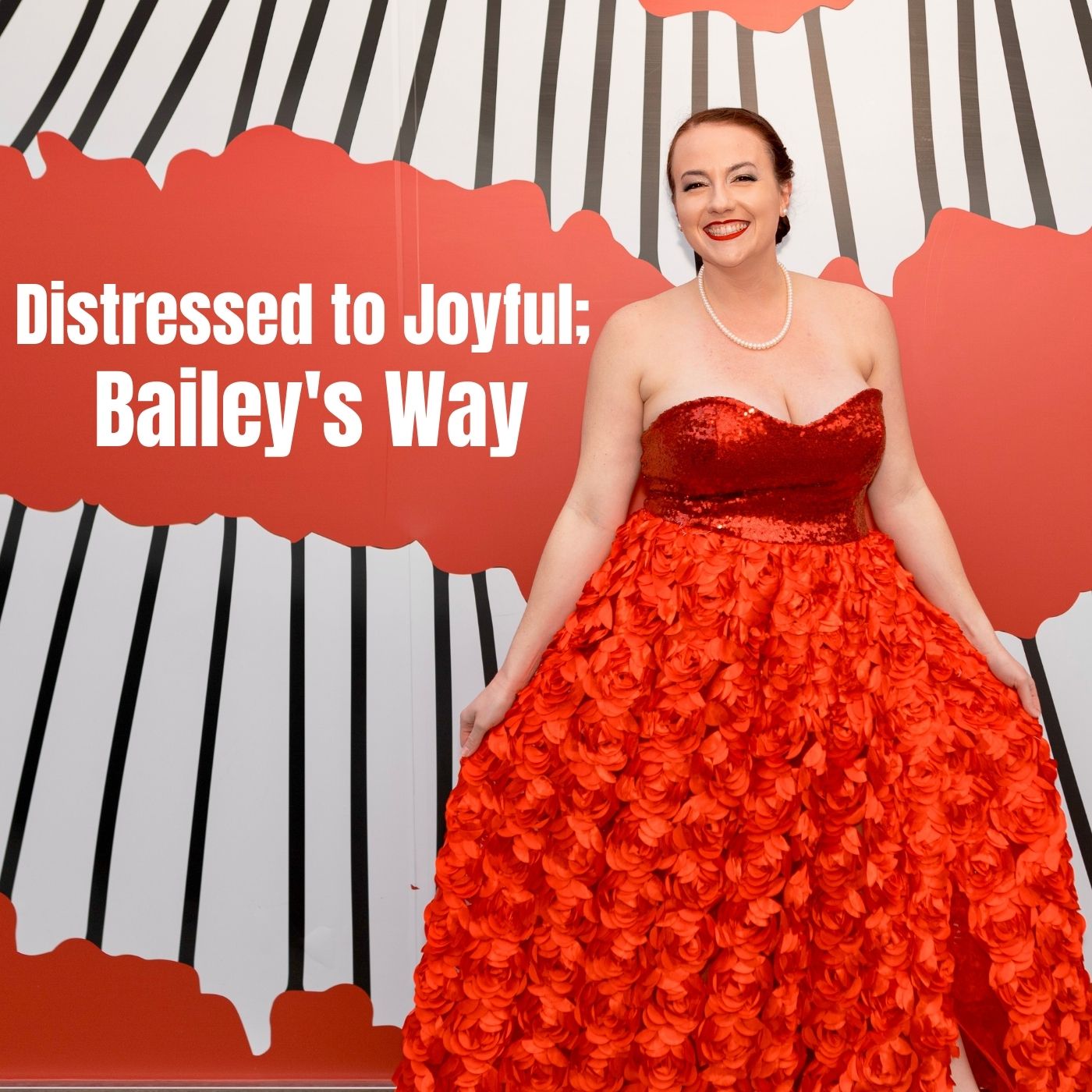 Speaking of cover art… Below you'll see the cover art for each of the past 3 seasons of Distressed to Joyful; Bailey's Way. ? You can learn more about why I change the artwork each year by tuning into Season 3, Episode 3: The Changing of the Seasons.
---
---
Resources
Until next time friends… Take it easy, stay grateful and be joyful!
---
Check out the show notes from the past episodes and seasons of the podcast below!