We all know that we're not supposed to drink until we're legally allowed to by the United States government at age 21, but does anyone actually know why? Tune in as Bailey dives deep into the realities of underage drinking. She discusses the dangers associated with it while recounting shocking events that entailed as she discovered alcohol while just 16 years old. Learn how underage drinking can harm you later on into adulthood as well as healthier substitutes to replace a drinking habit with. SHOW NOTES: https://whatisheybailsdoing.com/2020/07/06/episode-9-show-notes/   COMMUNITY: https://www.facebook.com/groups/distressedtojoyful.baileysway/ SOCIAL: https://www.instagram.com/distressedtojoyful_baileysway/ WEBSITE: https://whatisheybailsdoing.com/
Also available for listening on Spotify & Apple Podcasts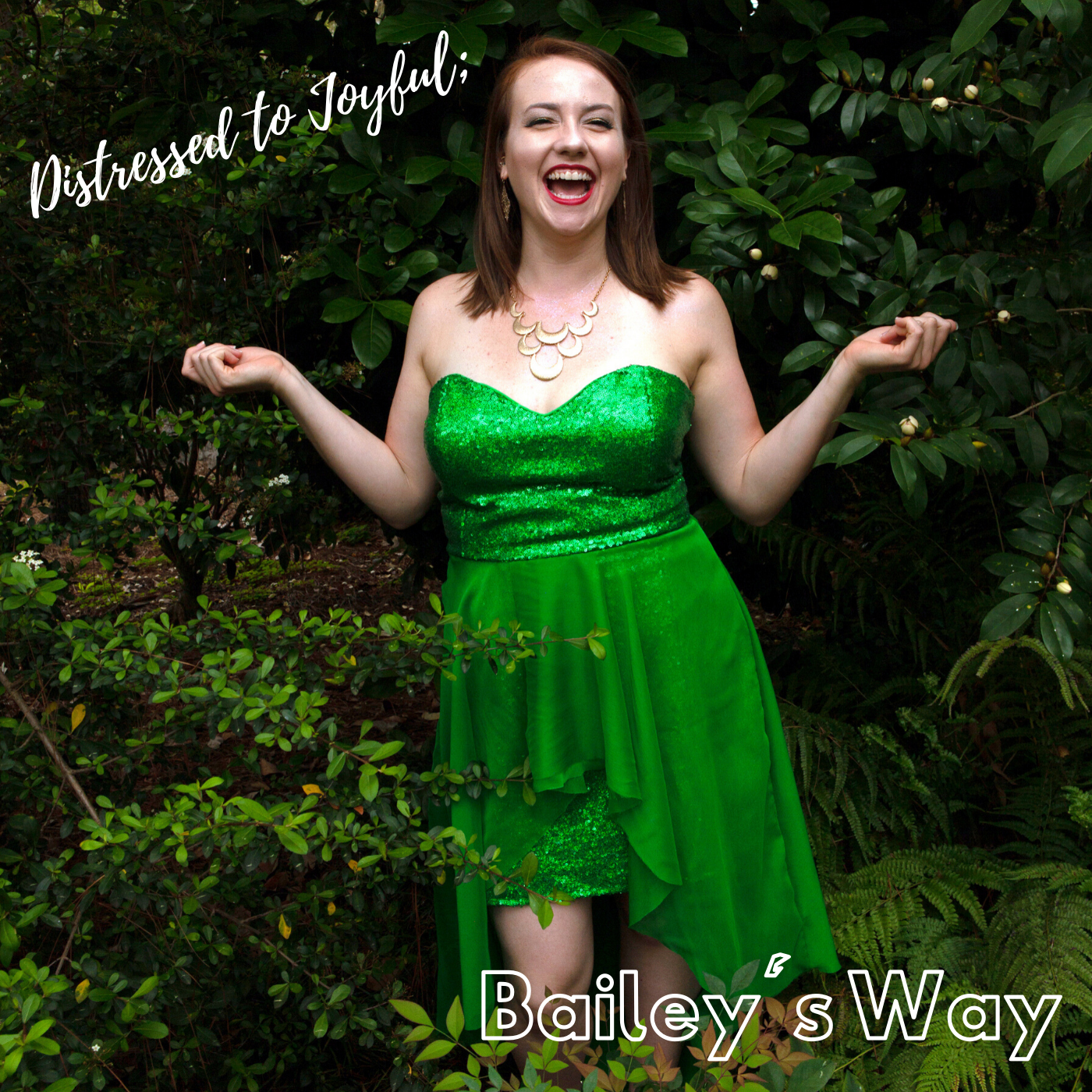 First of all, THANK YOU for tuning in! If you're reading this, I assume that you've already listened to "It's A Party and We're Underage" and you wanted more information from what I spoke about. Well, friend, it's all right here, just for you! 😉
Teenage drinking is dangerous for the developing brain, click here to read more from the article written by Dr. Marisa M. Silveri.
As for information from the CDC on the effects of excessive alcohol use, click here to read more.
For those of you looking for alternative activities to engage in when you're feeling like grabbing a drink, here's a more detailed list than what I mentioned on the show. Remember, we are all different and what works best for me might not work best for you. With that being said, I encourage you to try out multiple activities to figure out your best go-to. 🙂
Go for a walk/jog/run.
Grab your journal and write your thoughts/feelings out.
Call a trusted friend to talk your thoughts/feelings out.
Turn on your favorite upbeat music and dance your tail off!
Grab a pen or a paint brush and let your feelings flow out in the form of art.
Engage in your favorite hobby (ex: sewing, cooking, kick-boxing, playing card games, etc).
Open up a coloring book and color your stress away.
To clarify, these activities aren't just replacements for a possible alcohol binge. They're also great stress relievers and can (in my opinion they should) be your go-to coping mechanisms to relieve any stress that life may try and throw your way. My favorite one is to go for a walk or run outdoors. What's yours?
Until next time… Take it easy, stay grateful and be joyful!
---
Check out more episodes from Season 1 of the podcast while you're here!