Part Two of a three-part series on maintaining healthy relationships with those who have bipolar disorder. Our host, Bailey Reber, gets very vulnerable while discussing a past toxic romantic relationship verses how different it is to be in a healthy one now. Tune in to learn the major differences between the two plus what you can expect when dating someone who has bipolar disorder. SHOW NOTES: https://whatisheybailsdoing.com/2020/10/28/episode-15-part-two-romantic-relationships-bipolar-disorder-show-notes/  SOCIAL: https://www.instagram.com/distressedtojoyful_baileysway/ COMMUNITY: https://www.facebook.com/groups/distressedtojoyful.baileysway/ WEBSITE: https://whatisheybailsdoing.com/ 
Also available for listening on Spotify & Apple Podcasts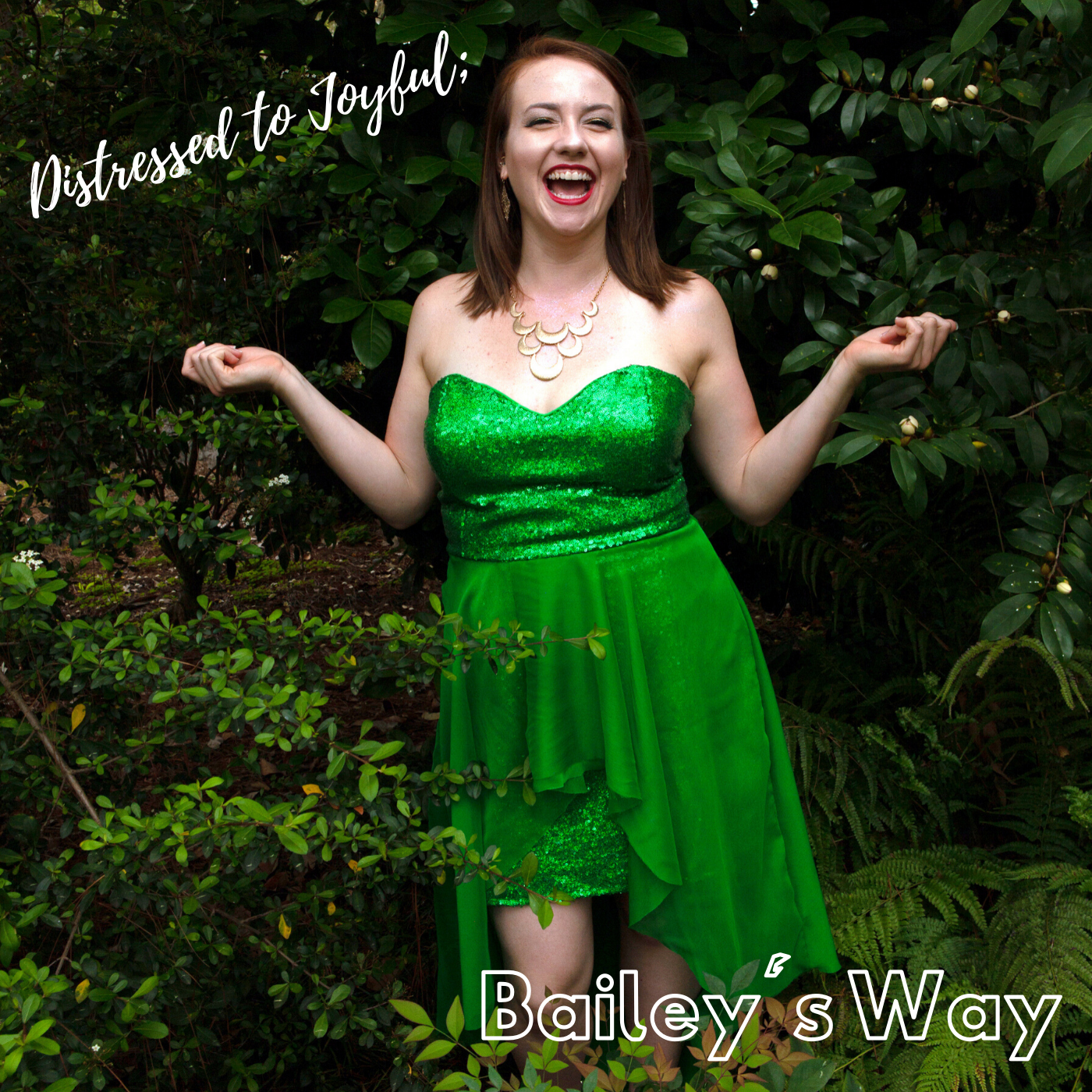 I have some nuggets of information for you, my friend! All in relation to this here episode of Distressed to Joyful; Bailey's Way. And great news! I was able to find the name of that TV show that I could not for the life of me remember while recording. With all that being said, check out these resources listed below:
Lastly… You heard me mention a sign-up link in the episode in regards to becoming a guest on the show, right? Well, it's HERE! I'm super-duper excited to hear about your stories of overcoming life's struggles alongside a mental health disorder. I'm also looking to interview those who aren't directly affect, but instead have helped a loved one manager their mental health. Also, feel free to pass this information on to anyone you know who would be a great candidate to interview. 🙂
Until next time… Take it easy, stay grateful and be joyful!
---
Check out more episodes from Season 1 of the podcast while you're here!