Also found on Spotify, Apple Podcasts and Stitcher.
In this episode, I'll tell you a story about how I learned that "healthy" is the main adjective that we should all be continuously striving towards. I'll also give you a different perspective on descriptive words that we're all guilty of using, while challenging you to open your eyes further by participating in two simple exercises.
Directions for completing "The Healthy Exercise"
Take a blank sheet of paper and write the word healthy at the very top.
Spend about 10-15 minutes brainstorming all words and phrases that come to mind when you think of this word
Spend additional time brainstorming things you can do each day to help you move closer towards the healthiest version of you! 🙂 Example: Start making it a habit to take the stairs instead of the elevator to get extra steps/movement in.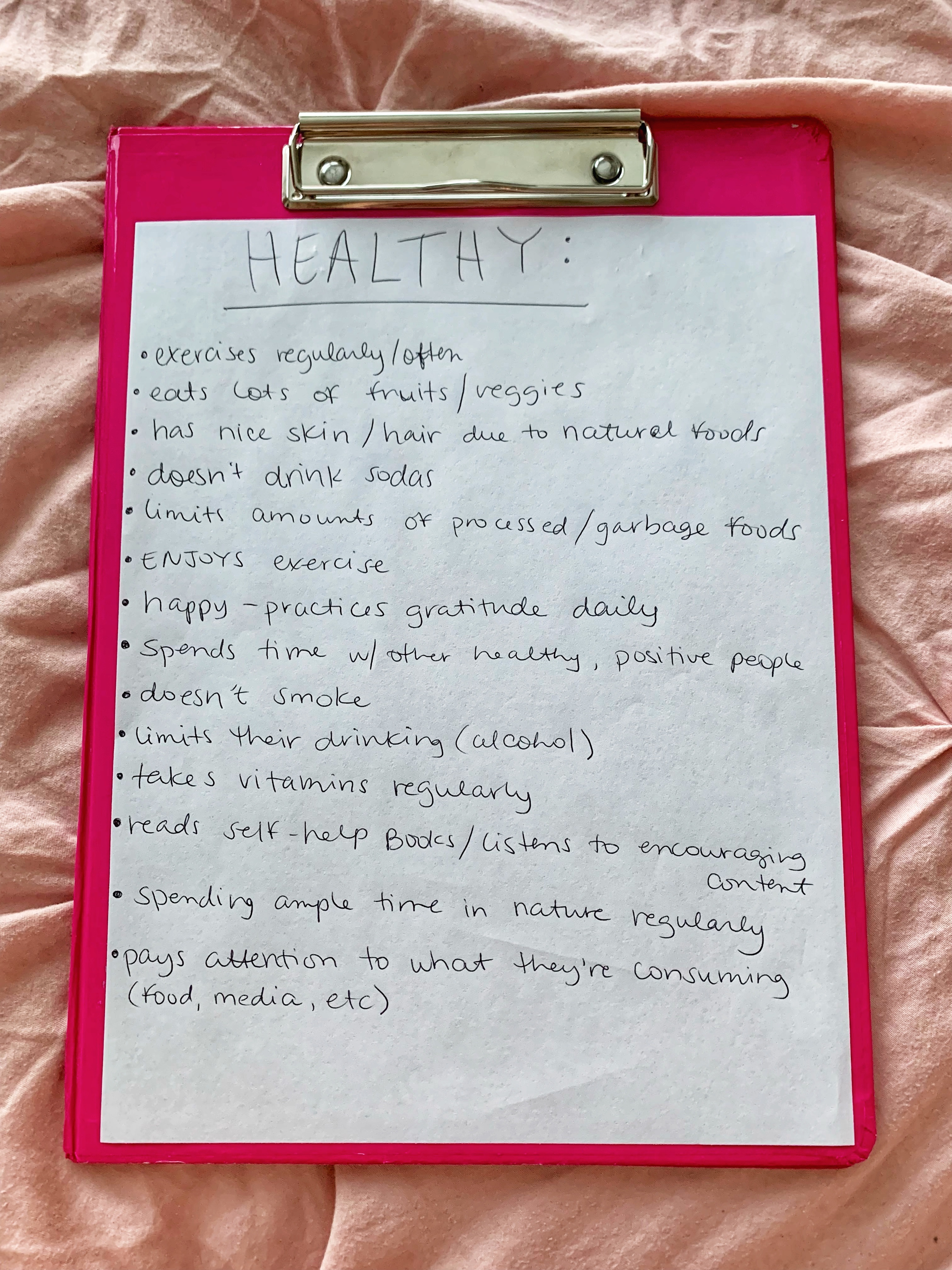 Resources:
Until next time… Take it easy, stay grateful & be joyful!
---
Ready for more? Check out some of the other episodes from Season 2!