Also found on Spotify, Apple Podcasts, Stitcher, Audible, and YouTube.
In this episode, I discuss what my relationship with my mother was like while growing up along with what it's like today. I take the time to go into detail about why I made the difficult decision to "take a break" from my parents. Additionally, I open up about how other people have reacted when I've been asked about my parents and how their reactions have made me feel. I hope to enlighten you with a new perspective and equip you with better ways to react if someone were to open up to you about a similar scenario.
---
Announcement Recap
A few of the previous episodes that I referred to during the announcements are:
Additionally, I mentioned that I have C-PTSD (Complex Post Traumatic Stress Disorder). If you're interested in learning more about this, check out this article titled What is Complex PTSD (C-PTSD)? found on VeryWellMind.com
As promised, I've embedded a short YouTube video that explains EMDR therapy quickly – scroll to the bottom to watch it. ??
My fiancé and I are having TWO weddings! ? Monish was born and raised in India and I was born and raised in Texas, meaning that we come from two completely different background. We decided long before we were officially engaged that we wanted to have two different weddings so that we can properly respect the marriage ceremonies associated with each of our cultures. If you're interested in keeping up with this beautiful journey of ours, be sure to follow @whatisheybailsdoing on Instagram!
Win of the Week
I shared my own personal win this week which was that I was recently gifted a serger sewing machine. ? As an aspiring fashion designer, owning this important tool is going to allow me to take my designs to the next level. Additionally, I'll be able to create some new items for my Etsy Shop that I've held off from doing as I didn't have a serger. I'm so grateful that my friend/workout pal, Doreen, decided to gift her serger to me as she no longer needs it but wanted it to go to a good home. Y'all, I am SO EXCITED to get to use this beautiful machine!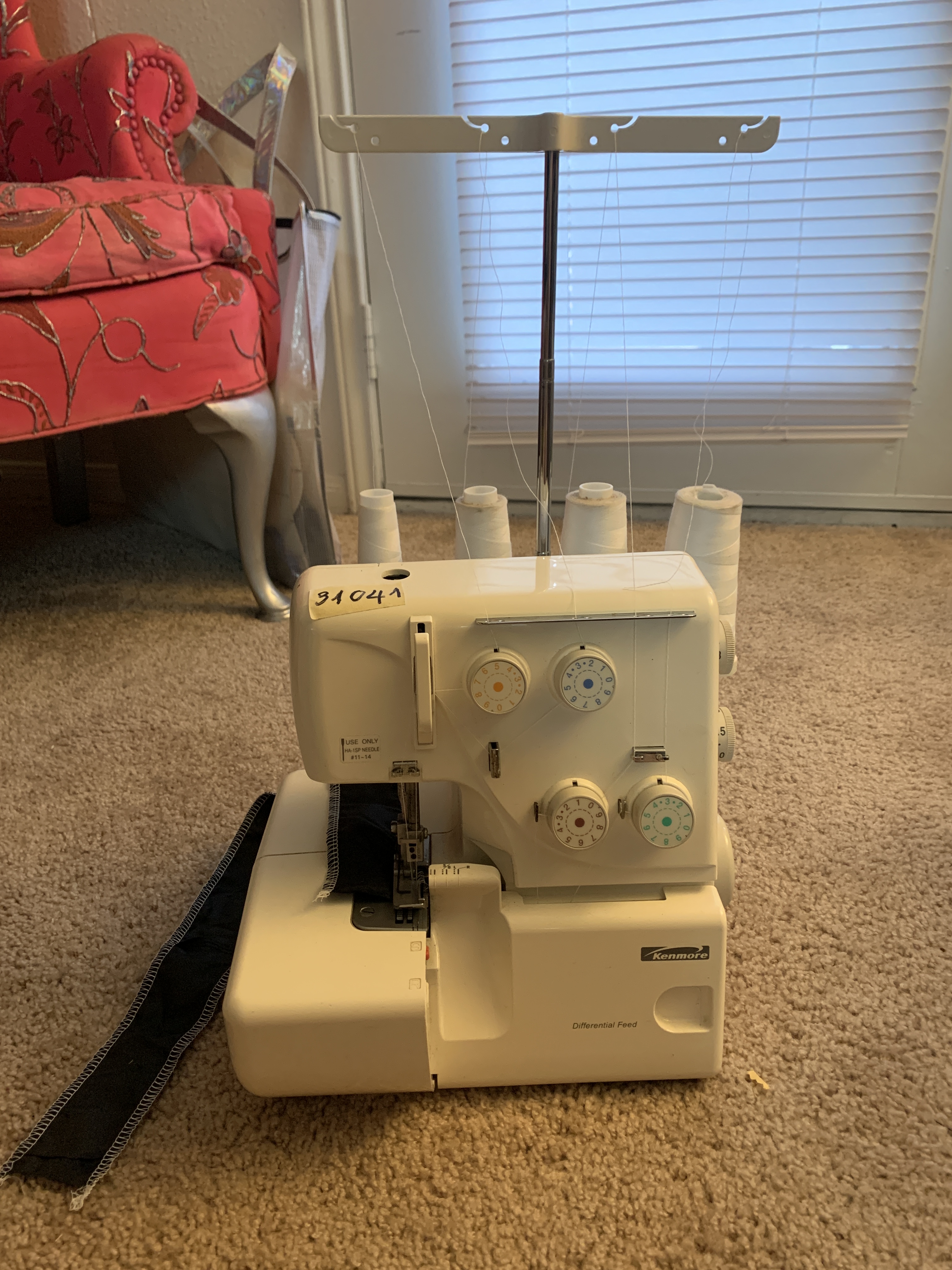 Resources
Interested in tuning into "Brené Brown on Places We Go When the Heart is Open" on the Unlocking Us podcast? Well, friend, you totally should! This link will take you to her show notes where you can tune in directly or locate this episode on your favorite listening platform: https://brenebrown.com/podcast/places-we-go-when-the-heart-is-open-from-atlas-of-the-heart/
If you haven't read Brené's most recent book, Atlas of the Heart, consider adding it to your reading list. You can learn more about it here: https://www.penguinrandomhouseaudio.com/book/557596/atlas-of-the-heart/
If you haven't already tuned into S4. Episode 5: Self Discovery #1 – THIS is Why I'm an Overachiever, doing so might help explain some of the things I discussed in this episode ?
I mentioned the Enneagram once again in this episode, so if you're still curious as to what this is, be sure to tune into S2. Episode 4: What is the Enneagram? to learn more!
Have a recent win you want me to celebrate with you? Head on over to the Win of the Week webpage and submit your win for me to shoutout on an upcoming episode of the show!
Here's the link to get 15% off your first purchase from my Etsy Shop, Bailey's Way Designs: https://www.etsy.com/shop/BaileysWayDesigns?coupon=NEWCUSTOMER15
Be sure to follow @distressedtojoyful_baileysway on Instagram and join the

Facebook community group

to keep up with the latest information pertaining to the show!
The podcast can now be found on YouTube! ? The most recent episodes will even include video so you can see my face while I talk to you. ?? Be sure to check out and subscribe to @whatisheybailsdoing on YouTube to stay up-to-date with all episode releases.
Never want to miss an episode? Click

here to sign up

to have new episode releases sent right to your inbox! I'll throw in some other goodies also, just for you!
Lastly, if you enjoy tuning in and want to help support the show, your kindness and generosity is much appreciated! Head on over to the Support the Show page to learn more!
Until next time friends… Take it easy, stay grateful and be joyful!
---
Check out the show notes from the latest episodes below!